Categories Arguments
Categories of the Blog
Mini-stories for Inspiration
If you're looking for something more than simple stories, Anadesería is for you.
Mini-stories that will immerse you in concerns unknown and new points of view.
We propose an inner journey that will transform you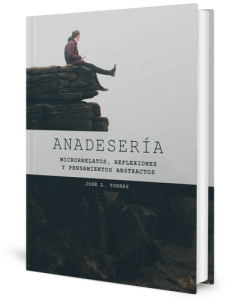 I was very pleasantly surprised. A book that invites to the reflection and the reading is enjoyed at all times.
You don't want it to finish.





Opinion verified.
Ximo Beautiful
Reader, Amazon